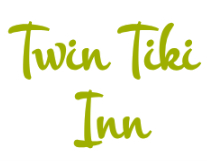 Established in 1969
We love our vintage/retro history! Formerly known as the Twin Tiki Inn, the Inn boasted a polynesian theme straight from Hawaii, Aloha!There were gas fired tiki torches, bamboo style furniture, and all the other touches of polynesia! With wonderful service and a touch of the tropical islands this Inn was enjoyed by many guests. 
In early 1992 the owner converted the property to Regency Inn. This brought many changes including a whole new look and many modern updates. The decor was switched to a more traditional style.
The goal for Regency Inn has always remained the same, to cater to the modern traveler with value in mind.